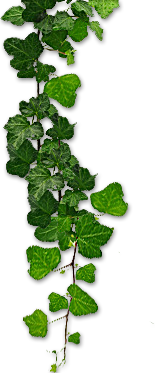 Glory to Ukraine!
April 5th, 2022
I don't like talking about politics. And I would have never thought that I will do it one day on my author's website. But sometimes things we never thought would become possible happen. One of this "things" is the horrible war that Russia started against Ukrainians.
My heart is bleeding for all the poor Ukrainian people whose lives are ruined by this nightmarish invasion, and for those Russian soldiers who are forced to hurt themselves to stop fighting in this senseless war or who are shamed and branded as liars and traitors by the Russian government because they refuse to participate in this slaughter.
I have been helping the Ukrainian refugees here in France, and still it feels like we are not doing enough.
The refugees showed me this wonderful, patriotic song by the Ukrainian Rock-band Shablya called "Браття Українці" (Brothers Ukrainians). It brought tears to my eyes.
When I shared it on Facebook, my French friends were all asking what it is about. That's when I knew what I could do to help to spread the message. I created an English version of this song so that everyone who doesn't speak Ukrainian would not only understand the meaning of the lyrics, but also would be able to sing along, to share this energy.
Here is the original song in Ukrainian:
And here is my singable translation of the lyrics:
I love you, my children, I love you, mom and dad,
Now I'm going to the war to protect our homeland
There's no need for tears even if I'll be slain,
I will give it all for our dear mother Ukraine!
Let's stand strong, my brothers, in dark times united,
The enemy must know: for Ukraine we'll fight them.
We'll lay down our lives, we'll fight till the last breath
For our holy Ukraine we have no fear of death.
We'll lay down our lives, we'll fight till the last breath
For our holy Ukraine we have no fear of death.

We fight for our Black Sea, for the endless wide plains,
For the mounts and forests of our mother Ukraine,
For the Heaven's Hundred, for our brother Taras,
And for our freedom we fight those who invade us.
God and Truth are with us, and they make us tougher;
We believe that brothers should never fight each other.
If you come to our land, bringing us war and pain,
Nothing will stop our wrath! Glory to Ukraine!
If you come to our land, bringing us war and pain,
Nothing will stop our wrath! Glory to Ukraine!

There's no need for tears even if I'll be slain,
I will give it all for our dear mother Ukraine!
There's no need for tears even if I'll be slain,
I will give it all for my beloved mother Ukraine!

N.B.: the underlined vowels must be pronounced as long vowels (the correspond to 2 musical notes each)
__________
Categories: News, Miscellaneous, Inspiring