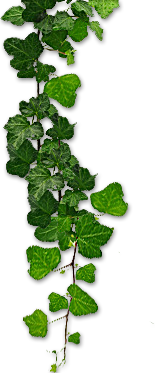 July 24th, 2023
April 17th, 2023
April 7th, 2023
March 30th, 2023
March 25th, 2023
I love The Hague, and even more so because it is related to my artistic project The Hague Hostel. The day of my arrival there is just perfect all the way through, from timing to weather :-) Read More
February 11th, 2023
There is something deeply moving and fascinating in retracing someone's steps. Why do fans follow the traces of their favorite K-pop idol?... Read More
January 7th, 2023
January 1st, 2023
May this New Year be filled with miracles... Read More
December 9th, 2022
November 25th, 2022
No matter how many times I do it, it always feels super special to finally hold a printed copy of my new book in my hands.
It feels even more special this time ... Read More
November 20th, 2022
Finally, here it is, the cover for my new immersive experience The Hague Hostel ... Read More
November 8th, 2022
May 17th, 2022
April 5th, 2022
I don't like talking about politics. And I would have never thought that I will do it one day on my author's website. But sometimes things we never thought would become possible happen. One of this "things" is the horrible war that Russia started against Ukrainians.
My heart is bleeding for all the poor Ukrainian people whose lives are ruined by this nightmarish invasion, and for those Russian soldiers who are forced to hurt themselves to stop fighting in this senseless war or who are shamed and branded as liars and traitors by the Russian government because they refuse to participate in this slaughter.
I have been helping the Ukrainian refugees here in France, and still it feels like we are not doing enough.
The refugees showed me this wonderful, patriotic song by the Ukrainian Rock-band Shablya called "Браття Українці" (Brothers Ukrainians). It brought tears to my eyes.
When I shared it on Facebook, my French friends were all asking what it is about. That's when I knew what I could do to help to spread the message. I created an English version of this song so that everyone who doesn't speak Ukrainian would not only understand the meaning of the lyrics, but also would be able to sing along, to share this energy. ... Read More
October 30th, 2020
March 18th, 2020
March 6th, 2020
March 4th, 2020
March 1st, 2020
February 25th, 2020
December 28th, 2019
November 8th, 2019
November 7th, 2019
October 27th, 2019
October 19th, 2019
May 27th, 2019
March 10th, 2019
November 9th, 2018
November 1st, 2018
July 1st, 2018
May 18th, 2018
February 17th, 2018
February 14th, 2018
November 5th, 2017
August 20th, 2017
July 20th, 2017
July 20th, 2017
May 28th, 2017
May 10th, 2017
December 16th, 2016
October 24th, 2014
May 11th, 2014
April 22nd, 2014
January 31st, 2014
December 24th, 2013
November 16th, 2013
August 26th, 2013
June 20th, 2013
August 20th, 2011