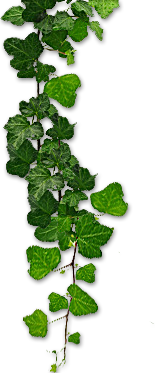 Here I am - In The Hague again! - Part 3
April 7th, 2023
(Here are the links for Part 1 and Part 2 :))
On my second day in The Hague, I went to the beach.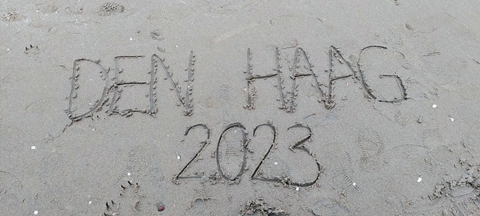 The Scheveningen beach is easily accessible from the city center by tram.
Just a short walk away from the tram stop is the Pier with all the cool activities it offers in any season.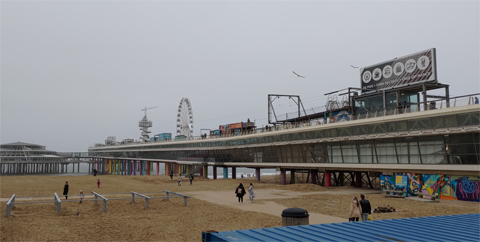 Now that it's March, swimming or zip wire did not seem like an attractive option, but a walk on the beach was definitely something to enjoy :)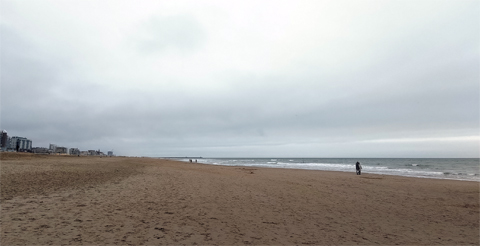 The Hague's beach seems endless with that wide line of sand stretching in both directions from the Pier. I can only imagine how cool it is in summer, but in colder seasons it offers endless possibilities of walks in private.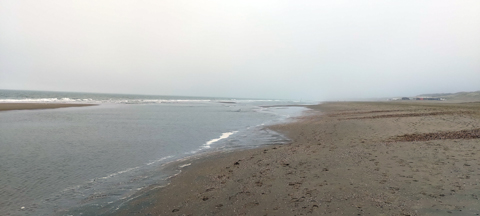 At some point, mist envelopped the pier and the surrounding buildings, creating a really cool atmosphere. Feels like you are alone in the world, just you and the sand and the sea. I loved it :)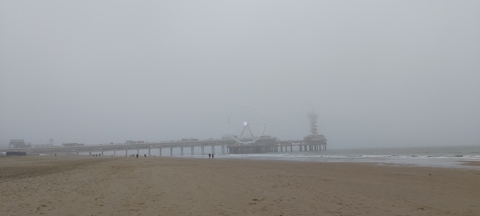 When I had enough of walking, I went back to the Pier.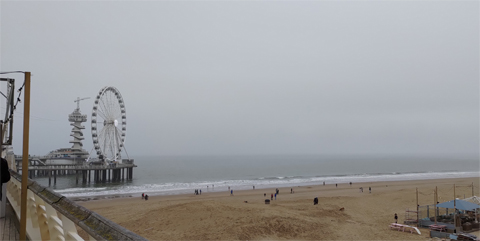 Inside there are restaurants, cafés and shops, warmth and music that are particularly enjoyable after a walk in the breeze :)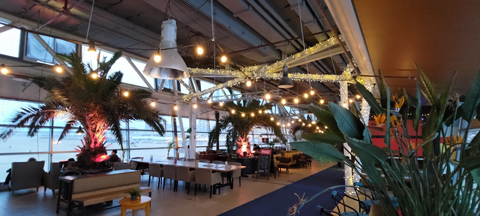 And a warming cup of coffee feels particularly welcome and delicious: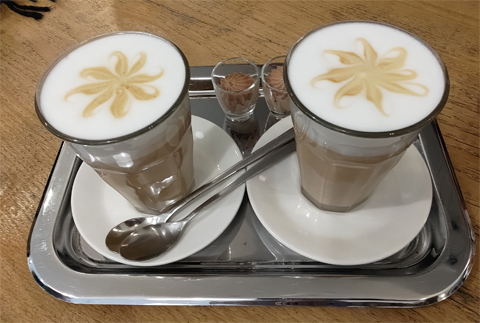 The night life is also great at the Scheveningen beach - cheerful restaurants, pubs and cafés are calling to the passers-by with their warm lights, mouth-watering smells and pleasant music.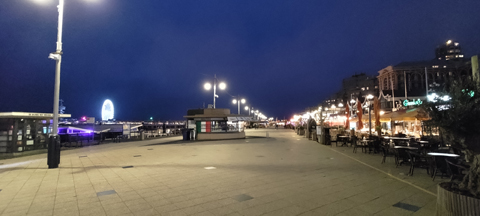 I didn't stay there for dinner though - I wanted to visit the Food festival that was held back at the Lange Voorhout.
The Food Festival feels like a joyful fair or feast. Small counters, trucks and brightly lit shops are positioned on both sides of Lange Voorhout (benches and tables are in the middle). All sorts of food are sold there and everyone eats, sharing tables and laughs.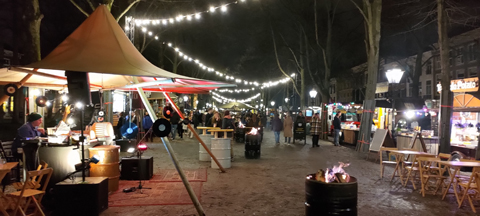 What a pleasant way of finishing the day!
to be continued ;)
__________
Categories: Miscellaneous, #LOOkingfOrCaSey